Dance among the Water Lilies
Sections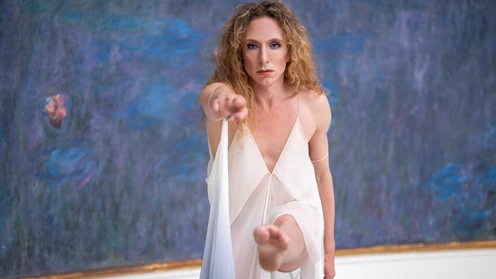 Titre

Choreographic cycle
Texte
Redesign, recreate, reappropriate, transform, adapt dance heritage: this programme of short performances with flexible formats invites visitors to discover or rediscover the wealth of modern heritage and its creative potential for contemporary dance, itself in the process of establishing its repertoire.
How does dance relate to the avant-garde? How can we reinterpret the classics of the rupture and revive them by confronting them with current writing? How to liberate dance and the spectator?
Between repertory and creation, in flexible and reinvented formats for the duration of singular and unique evenings, dance in the immersive space of the rooms of Claude Monet's Water Lilies thus articulates art and the living to make the museum a space of transformation and perpetual transmission.
Programmation: Isabelle Danto
Photo: François Chaignaud, Musée de l'Orangerie, water lilies's room © Martin Argyroglo